100% Natural Uric Acid Support
URICAH provides natural support for healthy uric acid levels .
Our 14 potent, natural ingredients support the body's normal uric acid levels, supporting joint mobility and function.
URICAH!™ features powerful ingredients used over many years to support healthy uric acid levels such as Tart Cherry, Celery Seed and Chanca Piedra.
SHOP NOW
400+ Customer Reviews
"A pleasure to deal with,good product,good communication and prompt service.Will continue to use this product.👍"
Grant P.
"Hi Ken, thank you for the work you do. I have tried to do everything advised by Drs and was not happy with the options they were giving me. I have started taking your supplements and I am excited about my future for the first time in a long time. I have even decided to start coaching basketball juniors at the local high school which is something I couldn't commit to."
Rangi H.
"Marvellous product & swift smooth delivery, many thanks"
Marie L.
"You can't beat Uricah it has all the natural supplements all good for the body, and very quick on delivery I just love this product. "
Phillip P.
"I will keep taking this & recommend this product to everyone"
Dianne A.
Designed in New Zealand
Designed in New Zealand, by a born and bred Kiwi. Researched, tested and formulated specifically for the Kiwi & Aussie diet and lifestyle.
My Personal Guarantee
You get my full support, free consultation and personal guarantee with every order. I've walked in your shoes, and I'm committed to helping you.
Open, Honest FORMULATION
We're proud of the ingredients we use, so you know exactly what you're putting in your body, how much of each ingredient, and the reason why.
Quality Ingredients.
No Fillers.
Each of our ingredients is sourced from the best manufacturers to ensure you get the highest quality ingredients. No fillers, just pure plant power.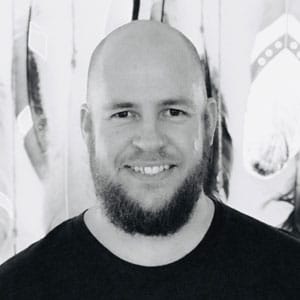 Ken Daniels
URICAH! Founder & Director
I'm Ken and I struggled for a long time with healthy uric acid balance.
I first experienced issues in my early 30's and despite trying a number of options, nothing combined the right ingredients to help support my body in it's quest for healthy uric acid levels.
Years of research, thousands of dollars in investment along with plenty of trial and error finally lead to a "eureka moment". URICAH!™ was born.
READ MY STORY
Learn More About Uric Acid
WHAT IS URIC ACID?
Learn more about Uric Acid, who is most susceptible and the main things that cause it.
WHAT IS URIC ACID?
URIC ACID DIET TIPS
Learn which foods are OK to eat when trying to manage uric acid levels.
URIC ACID DIET
Fast, Efficient Service

"Great service - my order arrived early this morning being Wed 10th Mar - this is my second order and like the first order and with being able to track yourself no complaints whatsoever."
Denise Y.
10 March 2021
"Great quick service for a product you want straight away "
Michael C.
05 March 2021
"Fast delivery and great communication."
Bruce G.
17 February 2021
"Great Service......Looking forward to the results."
John W.
12 January 2021
"Great communication and fast, an example of "how to do it"!"
Henk L.
08 January 2021